Home
Junk Car Detroit – Cash for Cars
Junk Car Detroit is your premier junk vehicle buyer located in Detroit MI. We pay top Cash For Junk Cars in Detroit, Michigan area. We are a professional junk car removal company that provide free towing to make it all easy for you. We don't only service Detroit, we cover most of the surrounding areas and suburbs. If you don't see your town in our "Service Areas" section, fell free to call us because most likely we would send the tow truck even there.
Getting cash for your junk automobile in the Detroit area has never been this easier. Cash for Cars Detroit accepts all types junk vehicles in any condition, any model or any make. If you have a scrap car that you are looking to get rid of, then pick up your phone and call us now and sell it today! We have made the entire process super simple for you to sell your old or junk car. You can get your money on the same day.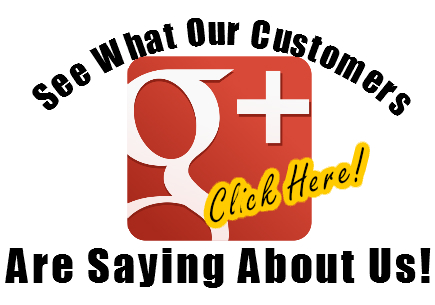 Junk Car Detroit has earned the trust of thousands of Detroit residents as an honest and straightforward company for junk car removal in Detroit. Every time you call us, a real person will answer your call. Our car buyers are well trained, they will always give you an honest quote for your car each and every time. If you've called us once, we will keep your details for the next time you call us. We give special attention to all our customers.
Being a scrap vehicle buying service isn't that easy, and we are constantly evolving and improving ourselves to make sure we provide you the best possible services. It is always advisable to go with a company that goes beyond the said and done to offer the best in customer satisfaction. Cash for Cars Detroit makes sure you aren't left in the dark because we always strive to keep our customers updated about the whole process.
Call Junk Car Detroit any time and we'll explain it all to you. Even if you don't sell your car to us, we will still be happy to serve you as we would be for someone who plans to go with us. Our main concern is to make sure you understand the service so that you can make a better decision.
What does all of this mean? In a nutshell, if you are tired of that eyesore on your property, then just give a call to Junk Car Detroit and get it out for free of charge, and get paid on the spot. We pay Cash For Junk Cars in Detroit and the surrounding areas around MI Dearborn, MI Livonia, MI Sterling Heights, MI and Rochester Hills, MI.
Once we remove your car, it will be recycled, repaired or sent to be scrapped after removing the useful parts. Cash for Cars Detroit disposes all scrap metal and chemicals by environment friendly methods, according to the state legal standards.
Junk Car Detroit has made selling your old car so easy that literally all you need to do is just pickup your phone and dial our number and we will get it all set up for you immediately. Paying Cash For Junk Cars in Detroit is what we do all day and we love doing it. Scrap your car today, with a company that is best for Junk Car Removal in Detroit, and has gained the love and support of several customers. Selling your junk car to us will get you the most money always.
Call Us for a Free Quote
How many companies do you know that offers instant cash and provides free towing as well? The cash can be of a lot use to you, you can spend it on whatever you want. Moreover, how many junk car buyers you know that can guarantee their quotes? Well Cash for Cars Detroit does! We will go to any extent, to make sure that you get the best price quote for your scrap car.
Don't waste you time calling other businesses who can take your advantage. Call Junk Car Detroit a trusted junk car buyer, located right here in Detroit. We service complete Detroit and surrounding cities including: Windsor, MI, Hamtramck, MI, Highland Park, MI, River Rouge, MI, Gross Pointe Park, MI, Dearborn, MI, Melvindale, MI, Ecorse, MI, Lincoln Park, MI, Harper Woods, MI, Hazel Park, MI, Allen Park, MI, Ferndale, MI, and many others.
We also offer same day pickup, so if you are looking to get rid of it the same day we can do it for you. If want to do it on the weekend we can help you with that as well. When you give us a call we will immediately get you in the queue to set up an appointment. Within minutes one of our dispatcher will call you, and you will get the money you deserve for your junk vehicle.
Just think about what you can do with the money that you will get from selling your scrap car to Cash for Cars Detroit. The best part of this entire process is that it comes with our happy smile guarantee. Yes, that's right! We guarantee there will be a happy smile on your face when our tow truck driver shows up with the cash in hand for your car.
If this sounds like something you have always dreamed of, then call Junk Car Detroit today for a free quote. You can even fill out the online form and we will get back with you. If you are looking to get a honest quote form an honest company, call us today!
Cash For Junk Cars
Call Now To Get A Quote